Sleep better with the benefits of Zero Gravity
Inspired by NASA's zero-gravity research, each Ergomotion adjustable bed is designed to help you find weightless relief right at home. More than just a cool feature, this built-in preset is the key to unlocking deeper sleep for more restorative wellness. With the touch of a button, you can enter zero gravity – quickly alleviating tension in the neck, lower back pain, joint pressure, and any swelling in the feet.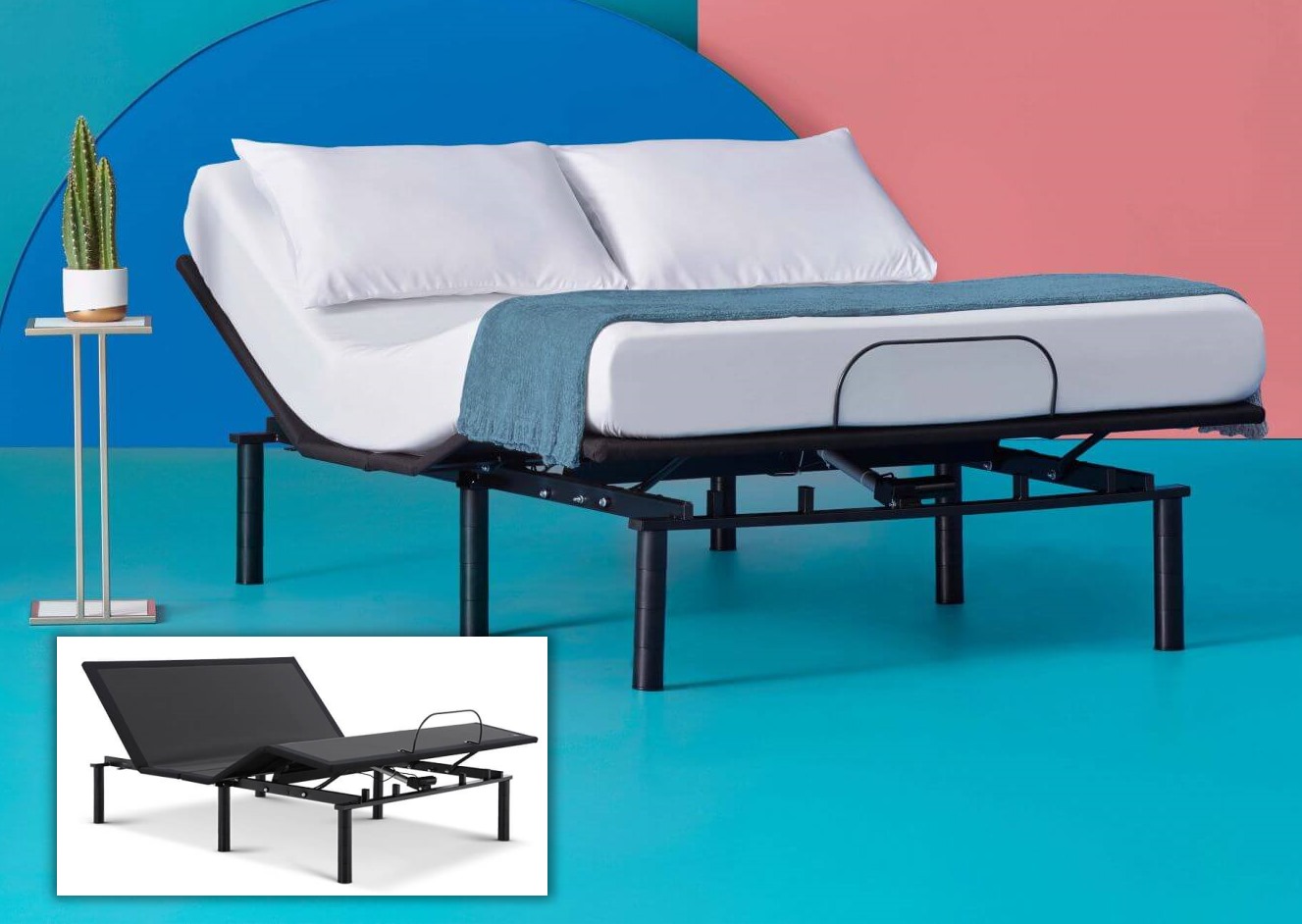 Quest 2.0
The Quest 2.0 adds foot articulation to your bed (as well as the standard head articulation). And it makes a huge difference. Read in bed, meditate in bed, relax your spine, work on your laptop, watch a movie. Get ready for your day, or wind down at the end of it. With a Quest 2.0, you have everything you need to start living the way you want to.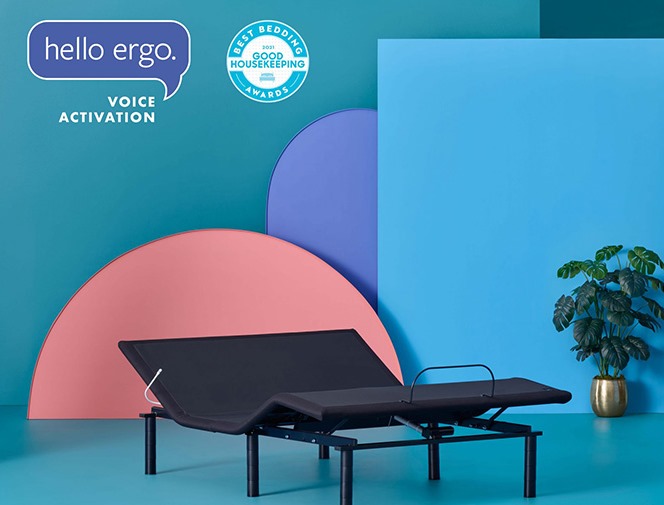 Quest 2.5
Not too big, not too small. Not too costly, but rich in features. Ergomotion's Quest 2.5 adjustable base gives you everything you want, but is still compact, versatile, and affordable. The Quest 2.5 adds programmable presets, underbed lighting, dual USB ports, and even our voice activated Hello Ergo system. It can turn your bedroom into a work-from-home office and a get-away-from-work retreat. Start your day with meditation, and end it with a relaxing, zero-gravity experience. The Quest 2.5 lets you do it all.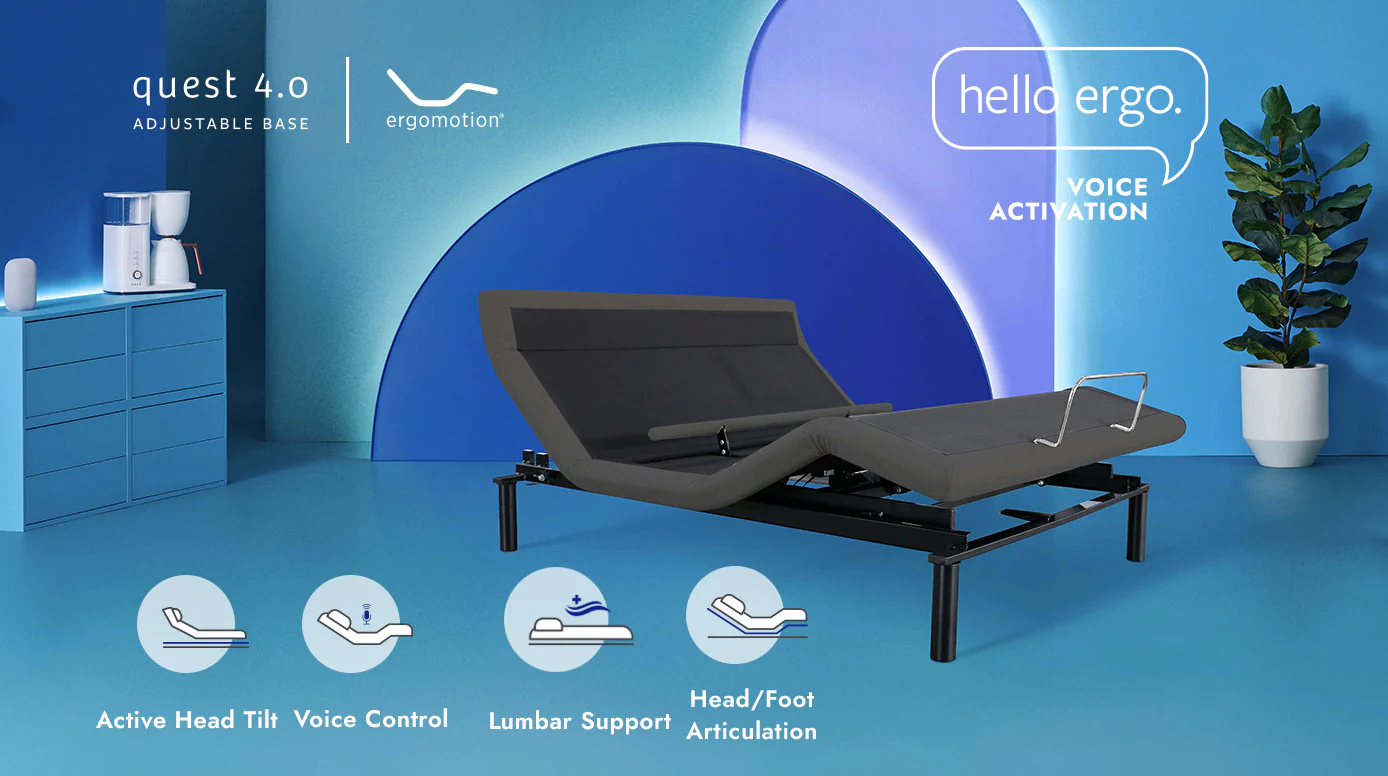 Quest 4.0
Amazing conveniences with extreme comfort. With Ergomotion's Quest 4.0 VOICE CONTROL, you can simply speak your commands and Quest 4.0 will adjust to help you relax, rest, or rise to face the day. The ACTIVE HEAD TILT feature is a comfortably clever feature that nudges the uppermost part of your mattress forward just enough to support your neck- with no extra pillow required. It's HEAD/FOOT ARTICULATION feature offers the flexibility to elevate your head and/or foot of your mattress to ease joint pain, reduce snoring, or simply relax with a book or movie. The Quest 4.0 LUMBAR SUPPORT feature is easily adjusted with the push of a button or a spoken command.